Address:
CBEC – 190 Pukepoto Road, Kaitaia. He Iwi – 5 Plunket Rd, Moerewa
Contact phone:
0800 738 763
Contact email:
info@healthyhomesnorth.co.nz
Healthy Homes Tai Tokerau (Healthy Homes) is a joint venture between two Northland community enterprises – the Community Business and Environment Centre (CBEC) in Kaitaia and He Iwi Kotahi Tatou Trust (He Iwi) in Moerewa. These two trusts have a 20 year history of turning local environmental and social problems into postive local solutions. Healthy Homes Tai Tokerau covers all of Northland, employing six install teams from local skilled labour and only using the highest quality NZ-manufactured polyester insulation products.
Since early 2008, Healthy Homes has retrofitted insulation into over 5,000 Northland homes. The majority of these homes have been insulated free thanks to a partnership with a range of supportive third party funders. Healthy Homes Tai Tokerau is a community owned, not for profit charitable enterprise which is committed to working for our community.


CBEC is a community enterprise which operates a range of businesses and environmental programmes as part of an overall effort to build sustainable local economies in the communities we live within. Based at Kaitaia in the Far North of New Zealand, CBEC was formed in 1989 in response to the impacts of New Zealand's mid 80s economic reforms. The founding managers and board members wanted to create environmentally sustainable businesses and practises that provided training and employment for local people with the profits going back into the community. http://cbec.co.nz/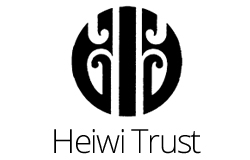 He Iwi Kotahi Tatou Trust – based in Moerewa, started in the early 1980s. Initially in response to the growing unemployment problems that had built up to the riot in 1979. Youth issues were a focus in the early years, which led into developing training programs. The trust's main focus has been Community Development – developing programs that meet the needs of the community and start growing initiatives from the ground up. We initially worked in the social services sector offering counselling, whanau support, drug and alcohol programs and youth programs. http://www.heiwi.co.nz/